Trailers And Equipment For Sale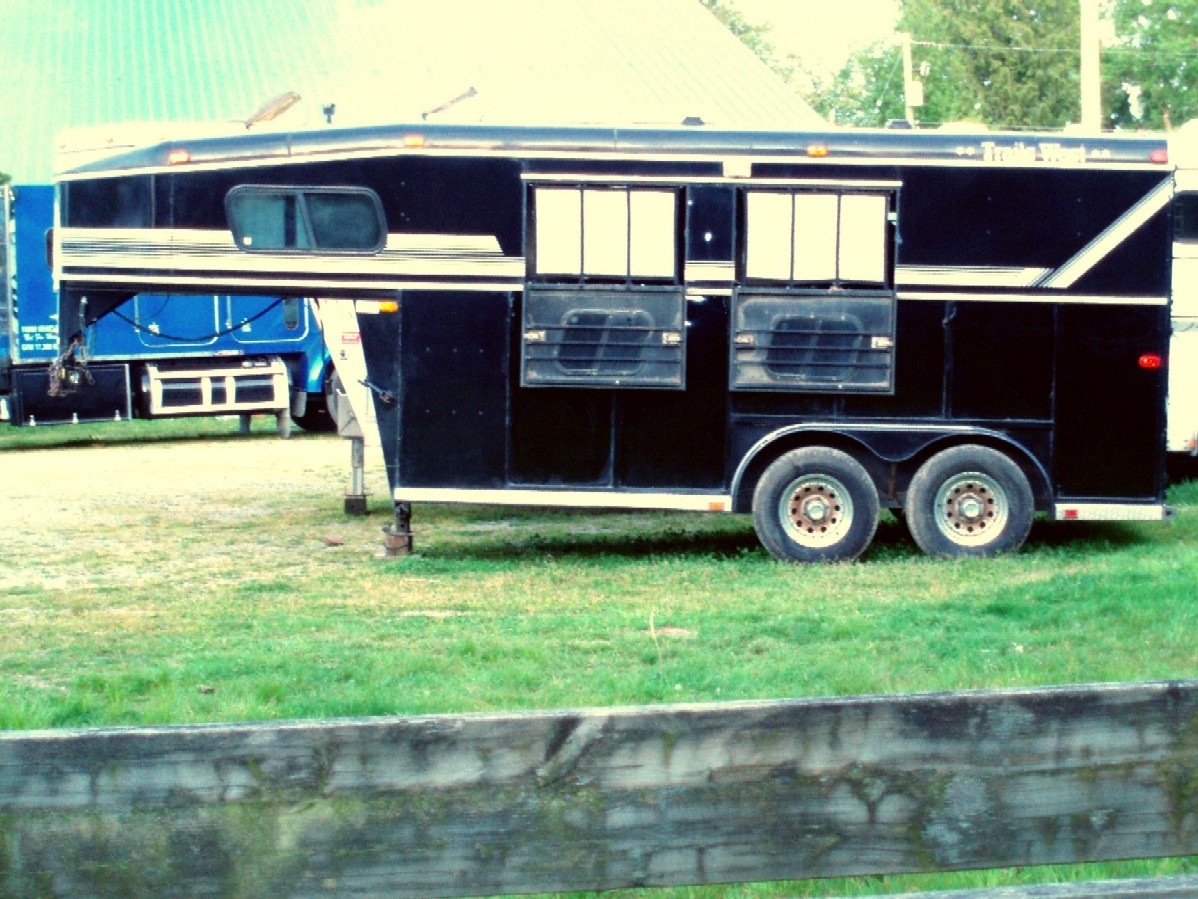 For Sale:
1994 Trails West 2 horse slant load GN trailer. Cozy insulated tack, sleeping area. Easy to tow. Perfect for weekend shows. New floorboards, good tires, new feed bags. New brakes in 2005 with little towing since and regular maintenance. Asking $9000. Located in Langley, BC. Call Mike at 604 805-9431
For Sale:
HORSE TRAILER
FOR SALE
2000 TRAILS WEST
EXCELLENT SHAPE
$10,000.00
CALL LYNN @ 964-9062
March 2007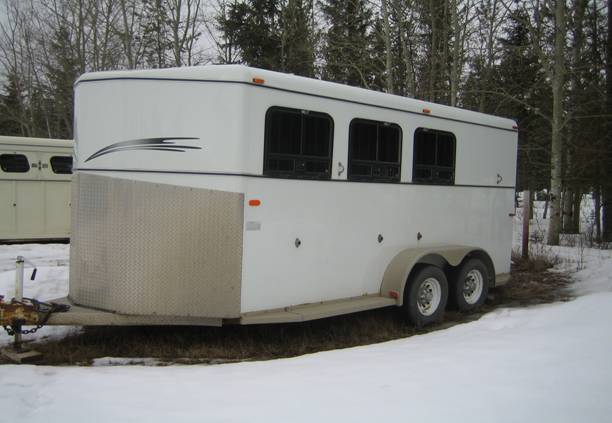 For Sale:
l998 Sundowner alum. 3 horse G/N trailer. Large windows in the extended tack room with door into horse area. Coated walls. Removable rear tack area. Drop down feed doors, padded dividers, sliding windows on butt side. Really nice trailer. $18,000.00 obo. Please call 250-573-3266 or
email
meadsq-horses@telus.net
March 2007
For Sale
Looking for decals for your trailer and truck ? contact us at wcra@telus.net
Decals with Western Canadian Reining Association approx. 16.25" x 9" $25.00
Plain Sliding Decals approximately 14" x 12.5" $25.00
Mirror images available.
Custom order color decals available at slightly higher price
To Place you Free Horse/Tack Classified Ad
Please contact Karen at: horsrde@shaw.ca
For Sale:
2005 Sundowner 777SR
, aluminum, 3 horse, white, gooseneck, trailer with dressing room. 2 straight load step-up in rear, one side ramp box stall in front, called a 2+1. Tall (7'6") and wide (6'9"), great for warmbloods. Box fits a mare and foal or two ponies! Side access doors on each standing stall, one for the box. Rear straight load partition removable to make a second box stall. Front box stall divider opens for easy walk-through. 4' tack room has saddle and bridle racks, blanket bar, rubber floor, carpet in gooseneck. Break away safety, undercoated, spare tire, hitch lock, rubber mats throughout, padded walls, great ventilation, interior lights, entry lights above doors. Travels well, low mileage, well maintained, like new. Was $30,000 new, $20,000. Jill 250-655-0773 or sechley@shaw.ca
Nov. 2007