%@LANGUAGE="JAVASCRIPT" CODEPAGE="1252"%>
For Sale:
PEPPY MAGNOLIAS TWIST, APHA gelding 4 years, black and white overo, 15.2, very stocky.
Has been reining, started on mechanical cow and trail ridden. Very broke with lots of personality
$7000.00 obo Contact Shaun Dunham 604-820-1714 or mddunham@shaw.ca
(07/03/19)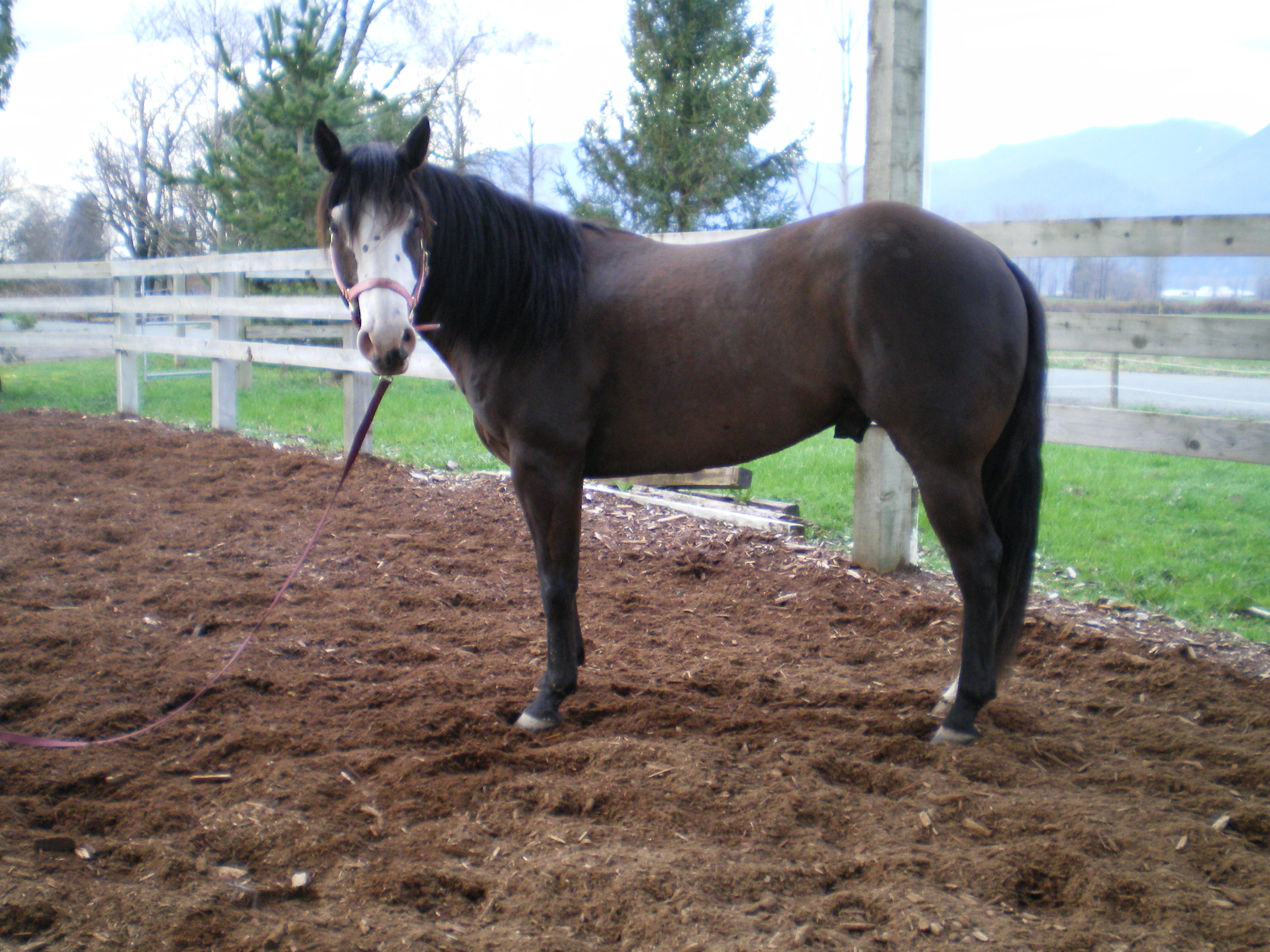 2002 Palamino mare
Great Taco Gal
By: He's a Bueno Jac
$15000.00
NRHA Earnings $839.00 Ridden as Open Horse
Call Lynn @ 964-9062
(07/03/21)
For Sale:
2003 mare. This mare is extremely talented and has been showing great
promise as a derby horse. At 3 years old was already able to perform all
reining maneuvers one handed. Unfortunately she should be used as a brood
mare, due to soundness issue. With a pedigree full of champions, she would
be an asset to any breeding program. If we were selling her as a show horse
she would be priced at $15,000.00, but would let her go for $6000.00 as is.
Contact Niki @ Loreth Performance Horses Ltd. 1(250) 614-3539 or email
mnloreth@telus.net (07/03/27)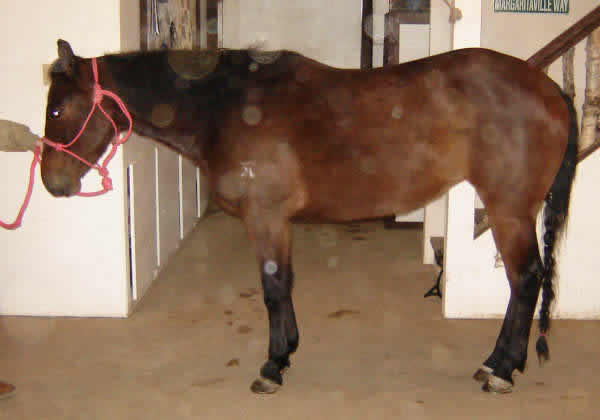 For Sale:
Armani Chex 2003 Bay Mare (Wright a Chex X Docs Fashion Lark) "Giorgi" is Very Cute! Willing and Smart! Currently in training with Mike Edwards. Has also been started on buffalo and cattle.
Enrolled in the CRBC. Call Mike @ 360-805-6616 (06-09-12)
SCOOTIN J JUDGES LIBERTY- 2004 reg sorrel an white tobiano filly 15.1hh Great personality,very smart quiet ,easy to handle,loads , baths trims,Wonderful prospect for any disipline.well started under saddle.asking $3500 cad (06-08-21
)
PEPPYS MI AMIGA-2003 reg apha black an white tobiano mare. 14.3hh an growing ,haulter ,hauls trims ,well started under saddle,very gental an eye catching would make a great reining horse.asking $3500cad (06-08-21)
For Sale:

2yr reg. black geld chunkys monkey/ docz high noon halter broke, trailers, easy to work and would make a flashy statement..calm and sensible to work around needs a show home would excell in any discipline being sold due to owners health...1800.00 o.b.o contact dawnna(250) 397-0046 or email dawnna01@hotmail.com (06-08-21)
For Sale:
Tally the Style 2002 AQHA and APHA Palomino Gelding. Out of High Style Hickory and Tally Trix. SHe has proven himself at numerous shows, he is athletic and trainable with speed. He works at home as a ranch horse, used for cutting, roping, leading and sacking colts. He has been started learning barrel patterns. For full pedigree and pictures visit http://www.thunderbirdhorses.com or e-mail for more information neil@thunderbirdhorses.com. Neil (204) 728-8161 (06-08-2
1
For Sale:
Lenas Lucky Day 1999 AQHA Gelding out of Todaysmyluckyday & Pretty Woman by Cody. Reining & Working Cow Horse. Plus spins & Stops. For information call (604) 250 3127 roberthall@telus.net
For Sale:
Peppys Magnolia Star, 1999 Sorrrel AQHA Mare. Due to knee injury Mag is
unable to show anymore. Mag is by Peppys Formula, by Peppy San, and out of a
Magnolia Pay grandaughter. She was shown extensively last season in the WCRA
high point shows, winning high points for Beg A, Beg B, Beg Reiner Open, and
reserve in Beg Horse Open. Mag won 4 of her 5 classes at the Prince George
Ride'n Slide, and placed well in the Spring Classic in Red Deer, Alberta.
She can still be ridden lightly and is good on the trails, but not fit to
rein. Mag has a huge stop, and is super athletic, and very cowy. Asking
$2300. Contact Austin Seelhof (250) 620-3360. austinseelhof@hotmail.com
(07/03/18)